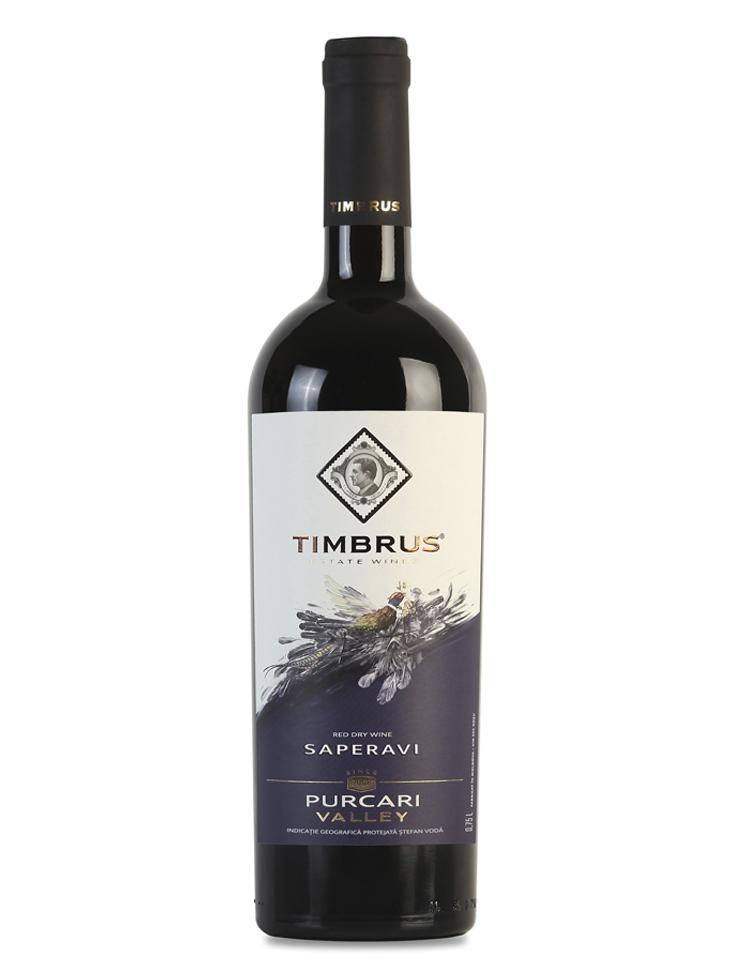 Saperavi
Timbrus Saperavi De Purcari
Dry red wine

Protected geographical indication Stefan-Voda.
Saperavi is considered one of the most ancient red grape varieties. Saperavi, which means "dye" or "dyer", is one of few famous grape varieties that have red grape pulp besides the red grape skin, the fact that makes the wine color being deep ruby. Saperavi has a huge potential to ageing, as the result of which its aroma and taste develop and gain fullness.
Terroir – Purcari, the Republic of Moldova.
Grapes – Saperavi 100%. Manually harvested.
Ageing – in oak barrels for not less than 12 months.
Color – deep ruby.
Aroma – complex with a predominance of bilberry, cherry, pomegranate and prunes.
Taste – balanced, with moderate astringency, with notes of red and black forest berries and spices.
Aftertaste – long, with well-structured tannins.
Serving – + 16 … + 18 ° С. Decant for at least 30 minutes.
Pairing – meat, spicy and salty dishes, and ripened cheese.
| | | |
| --- | --- | --- |
| Saperavi 2019 | Saperavi 2018 | Saperavi 2018 |
| | | |
| Saperavi 2018 | Saperavi 2018 | Saperavi 2018 |
| | | |
| Saperavi 2018 | Saperavi 2018 | Saperavi 2017 |
| | | |
| Saperavi 2014 | Saperavi 2015 | Saperavi 2015 |
| | | |
| Saperavi 2014 | | |