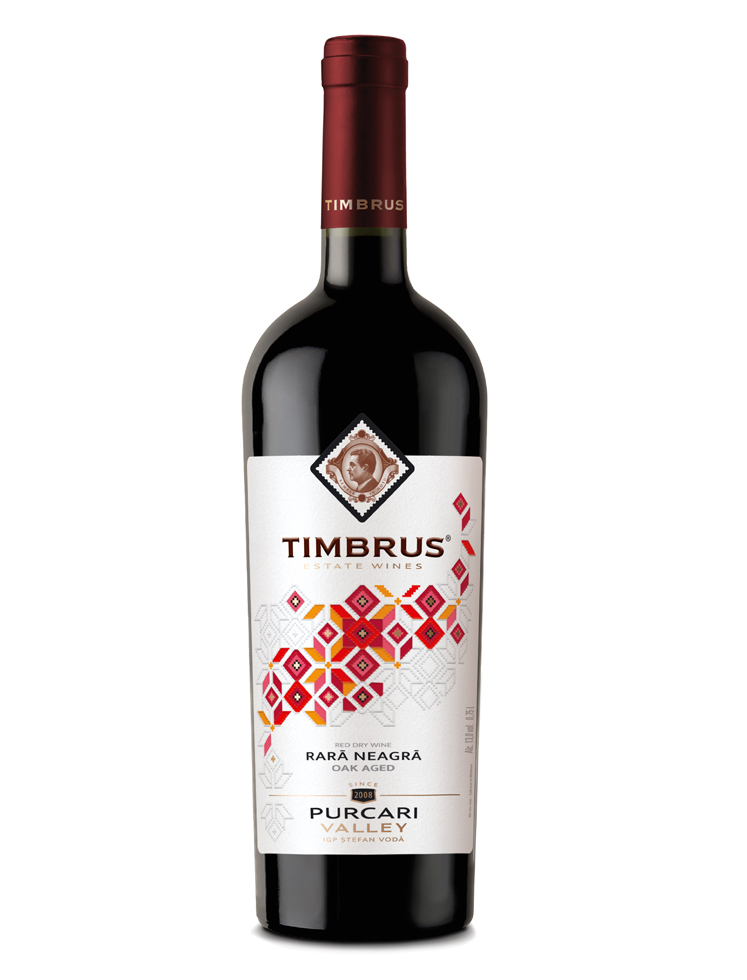 Rara Neagra
Timbrus Rară Neagră De Purcari
Dry red wine
Aged in oak barrels not less than 12 months.
Protected Geographical Indication Stefan Voda.
It is a legendary Moldovan wine produced from the autochthonous grape variety Rară Neagră, known since IV-V centuries BC. The soil, climate and traditions of Moldovan winemaking are represented in this wine, which is considered a symbol of Moldovan red wines.
Terroir – Purcari, the Republic of Moldova.
Grapes – RaraNeagra 100%. Manually harvested.
Ageing – 12 months in oak barrels.
Color – ruby-red, with cherry undertone.
Aroma – rich with notes of cherry and ripe plums, dried fruits and vanilla.
Taste – complete, with juiced notes of raspberry and berries, with mild velvety body.
Aftertaste – velvety, with mild tannins.
Pairing – hot and cold meat dishes, snacks, pizza, game dishes, pates, red berries and fruit desserts.
Serving – + 14 … + 16 ° С


Rară Neagră 2016