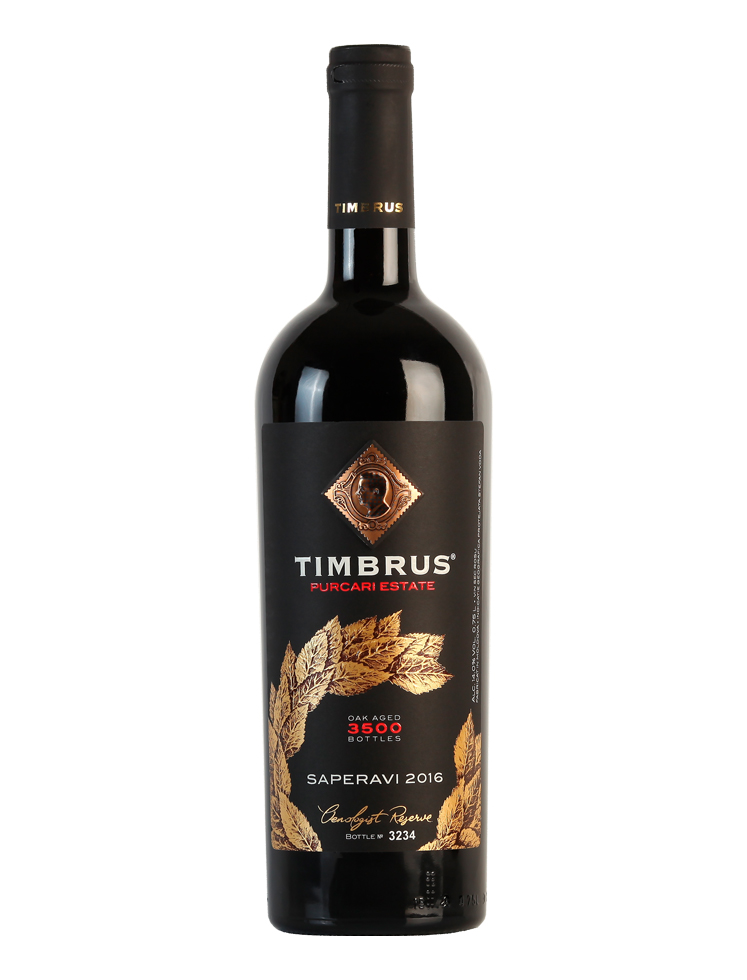 Saperavi Oenologist Reserve
Timbrus Saperavi Oenologist Reserve / 2016
Dry red wine
Aged for 24 months in oak.
Protected geographical indication Stefan-Voda.
Timbrus Saperavi Oenologist Reserve is a special wine from the personal reserve of winemaker Manuel Ortiz. After being aged for 24 months in barrels of French oak, Timbrus Saperavi Oenologist Reserve is recommended for further in bottles to reveal its potential, laid by the nature and by the oenologist's craftsmanship.
Terroir – Purcari, the Republic of Moldova.
Grapes – Saperavi 100%. Manually harvested.
Ageing – 24 months in oak barrels.
Color – deep ruby.
Aroma – complex with a predominance of bilberry shades, cherry, pomegranate and prunes.
Taste – balanced, with moderate astringency, with notes of red and black forest berries and spices.
Aftertaste – long, with well-structured tannins.
Pairing – meat, spicy and salty dishes, and ripened cheese.
Recommended to be served at a temperature of + 16 … + 18 ° С, after 40-60 minutes of decantation.

Timbrus Saperavi 2014