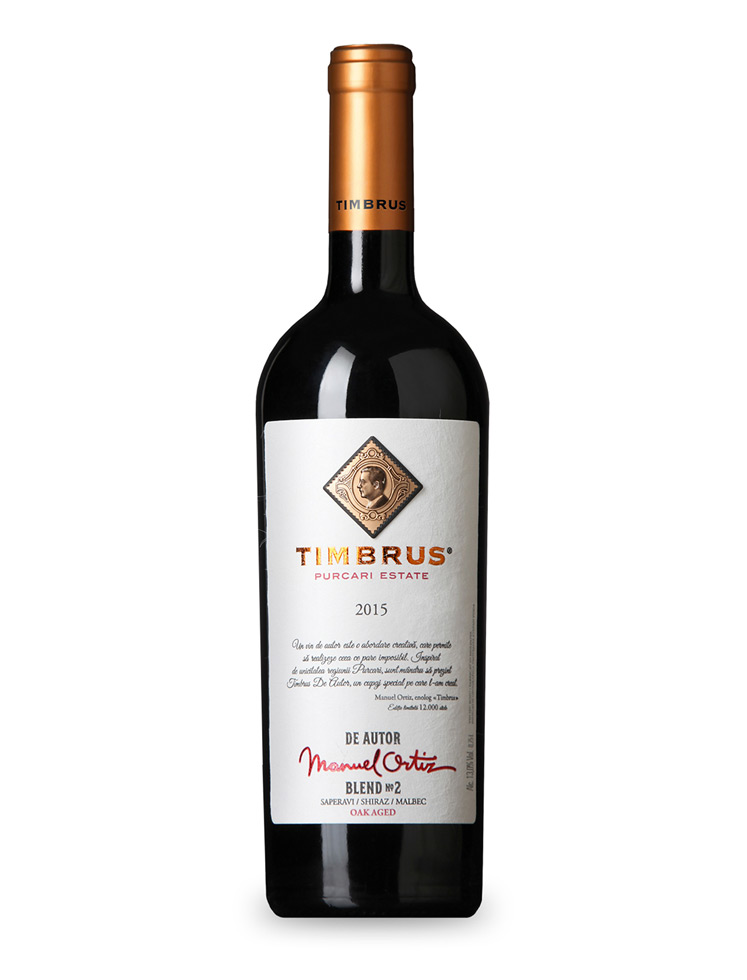 De Autor Limited Edition
Timbrus De Autor 2015 Limited Edition
Saperavi / Shiraz / Malbec
Dry red wine
Aged in oak barrels not less than 16 months.
Protected geographical indication Stefan-Voda.
Timbrus de Autoris a unique assemblage, created by oenologist Manuel Ortiz, produced in limited edition of 12 000 bottles. The wine is a personal message of the winemaker to the true lovers of premium wines. Each year we create a new authors assemblage and recommend storing it at wine collections, because it is not only a beautiful story, but also a worth item for true collectors.
Terroir – Purcari, the Republic of Moldova.
Grapes – Saperavi 50%, Shiraz 44%, Malbec 6%. Manually harvested.
Color – noble dark ruby, deep.
Aroma – well balanced, with notes of plum and cherries enriched with vanilla shades.
Aftertaste – long, with mild passing tannins.
Pairing – grilled meat dishes, spicy roasted mutton and Asian cuisine.
Recommended to be served at a temperature of + 16 … + 18 ° С, after decantation.