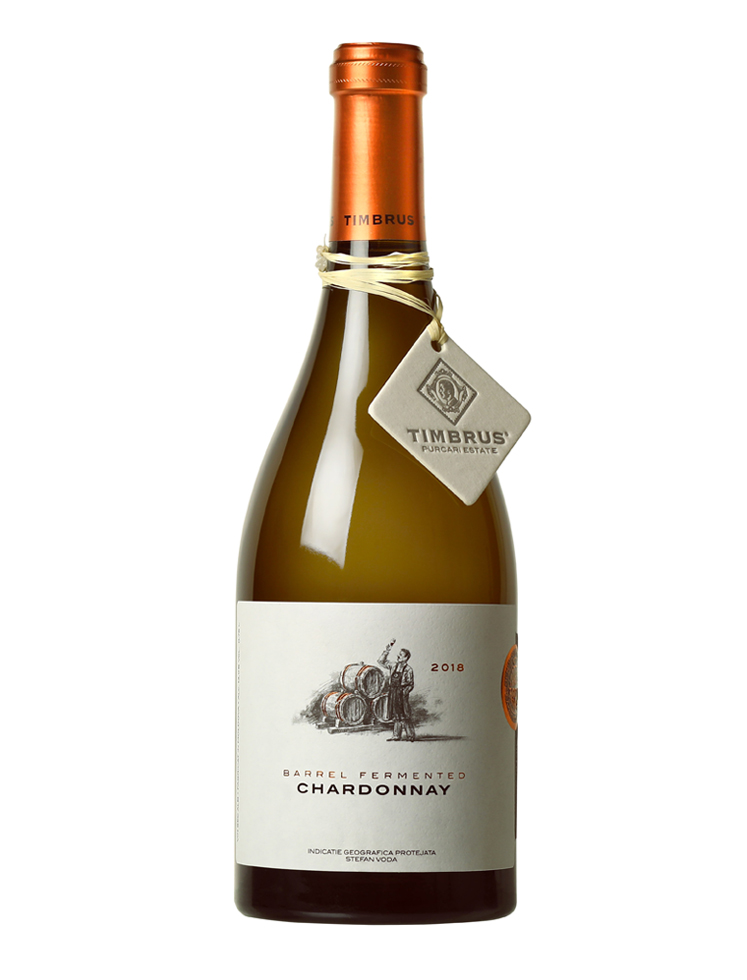 Barrel Fermented Chardonnay 2018
Timbrus Barrel Fermented Chardonnay / 2018
Dry white wine
100 % fermentation in oak, 85% ageing in new oak for 6 months
Protected geographical indication Stefan-Voda.
«Refined» is the best matching word to describe our Chardonnay.
Fermentation and ageing in oak barrel is a special winemaking method that permits to reveal the texture and total taste spectrum of this special wine.
The richness of Purcari terroir, selected grapes and its manual harvesting, as well as the method of vinification and the winemaker's hands create the unique style of this wine. It seduces with its fresh delicate flavor and arouses the curiosity due to its round generous taste.
Terroir – Purcari, the Republic of Moldova.
Grapes – Chardonnay 100%. Manually harvested.
Ageing – 100 % fermentation in oak, 85% ageing in new oak for 6 months.
Color – bright yellow-straw.
Aroma – fresh delicate flavor with the hints of coffee and vanilla, having harmoniously intertwined notes of green apple, citrus, peanut and almond.
Taste – round generous taste with soft buttery texture, refreshing sourness and light notes of grapefruit at elegant and long-lasting aftertaste. The hints of oak ageing do not predominate, but rather complete the bouquet.
Pairing – the wine is perfect as aperitif, as well as served with white meat, fish, shellfish, and ripened cheese..
Recommended to be served at a temperature of +8 … +12 °C.