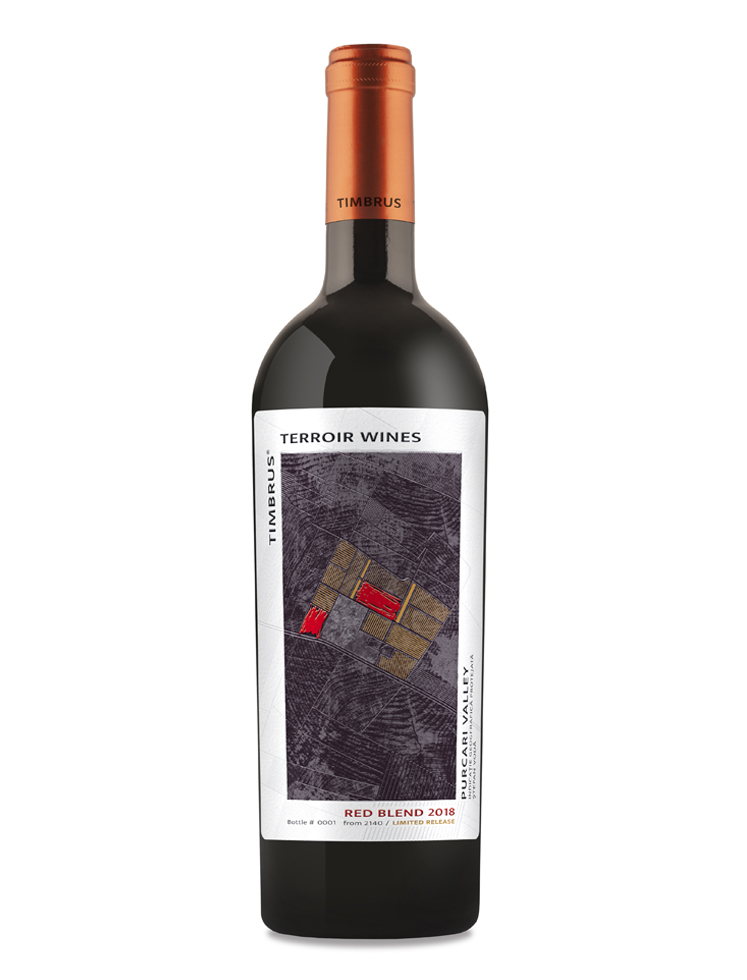 Red Blend
Timbrus Red Blend De Purcari 2018
Rară Neagră / Merlot
Dry red wine
Protected geographical indication Stefan-Voda.
Nature, traditions and legends, a subtle relation between earth and human – terroir in a glass of wine.
The "Terroir Wine" series is the result of a peculiarly reverent attitude to the vine and the natural riches of Purcari microzone. Careful selection of the best plots and separate bushes, manual harvesting, gentle processing and delicate craftsmanship of the oenologist are embodied in a limited edition of exclusive wines. Each glass reflects the soul of the terroir.
Timbrus Red Blend de Purcari 2018 is an original blend of European classics (Merlot) and Moldovan traditions (Rara Neagra). Enchants from the first minutes of acquaintance.
Terroir – Purcari, Republic of Moldova.
Grapes – Rară Neagră 60 % / Merlot 40 %. Manually harvested.
Ageing – not less than 18 months in oak barrels and 12 months in bottle.
Color – Dark burgundy red. Intense, with a brick rim around the edge that accentuates ageing.
Aroma – Rich and aristocratic, sophisticated and noble. Opens up with hints of dried cherry, plum and aromatic herbs.
Taste – Surprises with a mix of milk chocolate hints, cherries, jam and prunes. Full and harmonious. Perfectly balanced, framed by rounded tannins.
Aftertaste – Long lasting. Slowly leaving. With noble woody notes, dried cherry and dry meadow herbs that you want to enjoy endlessly.
Serving – +16 +18 C. Decant for at least 30 minutes.
Pairing – It will blend into an ideal gastronomic match with baked meat in a spicy sauce, game dishes, cold and hot meats, aged, refined cheeses, as well as with desserts made from red berries, fruits and chocolate.
Red Blend 2018
Red Blend 2018
Red Blend 2018


Red Blend 2018