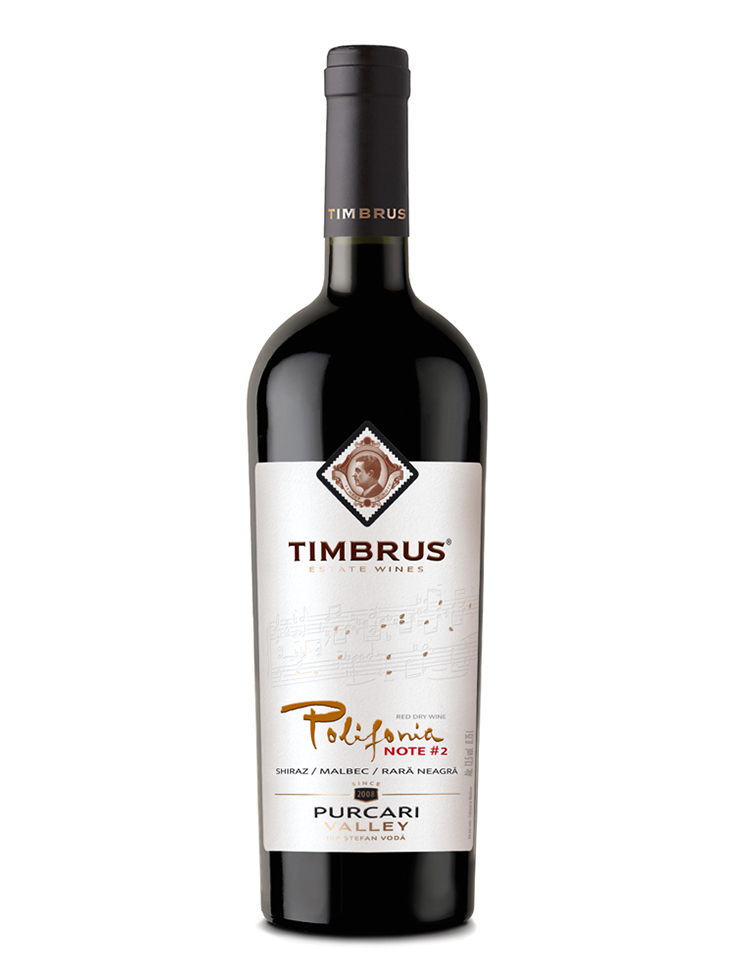 Polifonia 2
Timbrus Polifonia De Purcari Note #2
Shiraz / Malbec / Rară Neagră
Dry red wine
Protected geographical indication Stefan-Voda.
The wine Timbrus Polifonia Note #2 is an original assemblage, combining the inspiration and Moldovan winemaking traditions. Resembling musical polyphony, the wine Timbrus Polifonia combines perfectly epochal traditions, freedom of thought and depth of the art of its author.
Terroir – Purcari, the Republic of Moldova.
Grapes – Shiraz 55%, Malbec 40%, Rară Neagră 5%. Manually harvested.
Color – intense red with purple undertone.
Aroma – elegant, with the notes of raspberry and slight scent of spices.
Taste –fresh, round, with ripe tannins,it opens up notes of prunes and ripe cherry.
Aftertaste – long lasting and intense.
Pairing – red meat, pilaf, steak with vegetables.
Recommended to be served at a temperature of + 14 … + 16 ° С
| | |
| --- | --- |
| Timbrus Polifonia Note #2 2016 | Timbrus Polifonia Note #2 2016 |