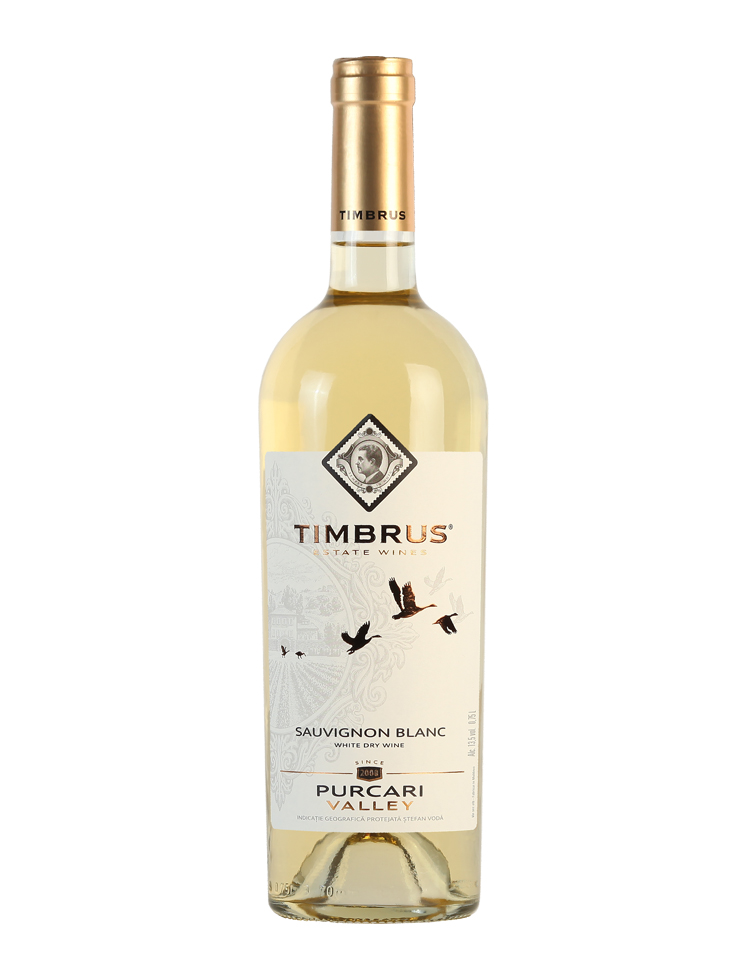 Sauvignon Blanc
Timbrus Sauvignon Blanc De Purcari
Dry white  wine
Protected geographical indication Stefan-Voda.
Sauvignon is one of the most popular and favourite white grape varieties, coming from French province Bordeaux. The style of this wine with intense and memorable taste can vary significantly depending on terroir and wine traditions of a specific region. Sauvignon is liked for its freshness and aroma, characteristic to young wines.
Terroir – Purcari, the Republic of Moldova.
Grapes – Sauvignon Blanc 100%. Manually harvested.
Color – yellow-straw, bright, with slight green undertone.
Aroma – intense, with the notes of bergamot, black currant leaves and citrus.
Taste – refreshing, with slight mineralization, as well as hints of lime and juicy pineapple.
Aftertaste – long-lasting, velvety with a sense of freshness.
Serving – +8… +12 °C.
Pairing – fish dishes, unripened cheese, vegetable salads.

Sauvignon Blanc 2015